Electroencephalography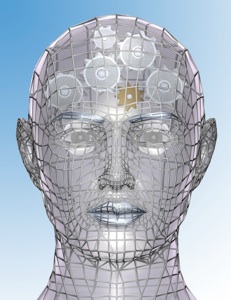 Electroencephalography (EEG)
- a non-invasive diagnostic method used to study brain bioelectrical activity using EEG. The test is an appropriate location on the skin surface of the skull electrodes, which record changes in electrical potential on the surface of the skin, derived from the activity of neurons in the cerebral cortex and the right to enhance their entry form - electroencephalogram. If you place the electrodes directly to the cerebral cortex (eg during surgery) study called elektrokortykografii (ECOG). The first Polish EEG was recorded by Adolf Beck in Jagiellonian University, which his work published in 1890, the first EEG performed on a man, Hans Berger, a psychiatrist at Jena. The standard study, 19 electrodes are placed in the system 10-20.
Dane firmowe
PREMIUM HOUSE KOŁŁATAJA 5C
neurochirurg.opole.pl
Łątka i Partnerzy
- Lekarze Neurochirurdzy sp.p.
Kołłątaja 5C/13, 45-064 Opole
KRS 0000822292, NIP 7543264497
REGON 385244927-00011
BDO 0001/000460247
mBank 81 1140 2004 0000 3302 7968 8364
specjalisci.opole.pl
Glaubic Łątka s.c.
Kołłątaja 5C/11, 45-064 Opole
NIP 7543156690, REGON 368230137
mBank 88 1140 2004 0000 3402 7708 0732
Specjalistyczna Prywatna Praktyka Lekarska
Łątka DM s.c.
Kołłątaja 5C/13, 45-064 Opole
NIP 7542841136, REGON 160054345
mBank 41 1140 2017 0000 4802 0545 1697