About us

Dariusz Latka, M.D., Ph.D. Assoc Prof
neurosurgeon and neurotraumatologist
Is a recognized in the region authority in the field of neurosurgery.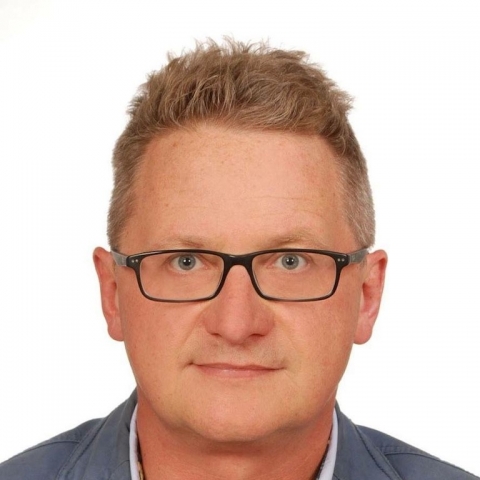 He graduated from Medical University of Silesia, Katowice, Poland and started practicing in the famous Neurosurgery Clinic in Bytom and then he gained experience under the guidance of the most distinguished world famous specialists in neurosurgery on various courses and trainings in Europe and the USA.
His main interests concentrate on modern spinal micro-neurosurgery, vascular and oncological neurosurgery. He is an innovator in introducing various modern methods of surgical treatment in the region and in Poland.
He is an author and co-author of two handbooks, over 100 specialist publications and numerous scientific presentations.
He is a member of Polish Society of Neurosurgeons, Polish Society of Spinal Surgeons, North American Spine Society (NASS) and AOSpine Foundation. On behalf of this last organisation he helds the position of Neuro Education Chairman for Poland from the 2011.
He is the regional consultant in the field of neurosurgery and neurotraumatology for the Opole province, head of the Department of Neurosurgery at the University Hospital in Opole and the Honorary President of the Association for the Development of Neurosurgery in the Opole Province – NEURO.
Currently he operates on his patients in a high class Ward of Neurosurgery at the University Hospital in Opole, one of the most modern and first-rate medical wards in the province of Opole and as a Polish pionner in ambulatory surgery at Center for Minimally Invasive Spine and Peripherial Nerves Surgery Łątka i Partnerzy Sp.P. in Opole.


Marta Latka, M.D., Ph.D.
neurologist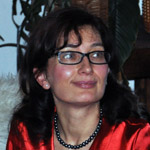 Among the neurologists of the Opole Provence, she is a pioneer of the Doppler diagnostics of brain circulation. She graduated from Medical University of Silesia, Katowice, Poland and at the beginning of her career she worked in Silesian neurological centres. She developed her scientific and professional interests in cooperation with Wrocław University of Technology owing to which she proved the exceptional relationship between migraine and the chaos theory.
She puts her teaching interest in practice as a lecturer at Opole University.
She is a consultant on neurology at the Provincial Medical Center in Opole, she works in the radiology department where she conducts ultrasonic diagnostics and works for the Neurological Ward in the Specialist Neuropsychiatric Hospital in Opole.
She is a member of Polish Neurological Society and European Society of Neurosonology and Cerebral Hemodynamics (ESNCH).


Bartosz Nazimek, M.Sc.
physiotherapist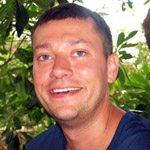 He studied at the Faculty of Physical Education and Physiotherapy at the Opole University of Technology He is a certified therapist of PNF method, NDT-Bobath for adults, McKenzie, manual therapy by Plaatsmann and kinesio taping.
He has been working in the Neurosurgical Ward at the Provincial Medical Center in Opole for over 9 years where he implements his innovative methods of rehabilitation.
He conducts clinical classes for the students of Physiotherapy at the Opole University of Technology and at the State Medical School in Opole.
Malgorzata Zlobicka, M.Sc.
administrative service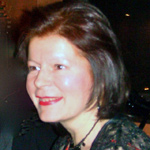 She graduated from the Faculty of Organisation and Management, University of Opole, has also completed studies in the management of health institutions at the Faculty of Management of the Oskar Lange University of Economics in Wroclaw as well as numerous specialist postgraduate courses, which makes her the person with the highest competence, absolutely indispensable in the conduct of the administration of both the Department of Neurosurgery in Opole and our practice. In all administrative matters relating to prearranged telephone or the Internet visits do not hesitate to consult Mrs. Margaret.
Tel.: +48 601 417 451 or +48 601 471 913,
e-mail: info@neurochirurg.opole.pl
Dane firmowe
PREMIUM HOUSE KOŁŁATAJA 5C
neurochirurg.opole.pl
Łątka i Partnerzy
- Lekarze Neurochirurdzy sp.p.
Kołłątaja 5C/13, 45-064 Opole
KRS 0000822292, NIP 7543264497
REGON 385244927-00011
BDO 0001/000460247
mBank 81 1140 2004 0000 3302 7968 8364
specjalisci.opole.pl
Glaubic Łątka s.c.
Kołłątaja 5C/11, 45-064 Opole
NIP 7543156690, REGON 368230137
mBank 88 1140 2004 0000 3402 7708 0732
Specjalistyczna Prywatna Praktyka Lekarska
Łątka DM s.c.
Kołłątaja 5C/13, 45-064 Opole
NIP 7542841136, REGON 160054345
mBank 41 1140 2017 0000 4802 0545 1697